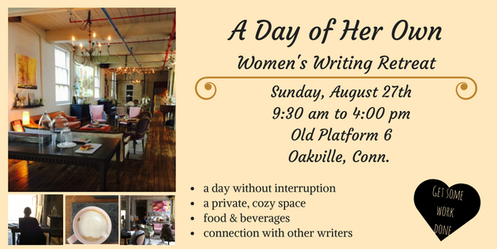 The next one-day women's writing retreat is on the calendar. Save the date and join us to indulge yourself in a writing camaraderie. Fortify your writing practice before summer ends and the responsibilities of fall rush in.
Details to follow, so watch this space.
Hope to see you in August at
​
Old Platform 6.
Join us & get some work done.
Questions? Ask away! ​
Email me...
---
---
"This ... should be the handbook of the baby boomer generation."
-Trudi LoPreto for Readers' Favorite
Commentary from the 23rd Annual Writer's Digest Writing Competition:
"Very well organized, with a natural flow between topics and great transitions to take us there. Each chapter is a strong essay on its own, and all of them strung together make for an enjoyable read, very Erma Bombeck in feel with the same great humor and spot-on, illuminating observations. I especially liked her littler quips like 'Thanks, Life.' A great writing voice.
The book shows her growth, such as the pronouncement that 'there is a lot I can't do,' which is terrific. It sets the reader at ease, knowing it's fine to pursue bucket list items, but the grace to find peace in accepting limitations. Very well done.
Excellent ending, with her signature touch of humor that makes the reader wish this author was a friend, because this is a knowledgeable, comforting, uplifting writing voice."
~ "Judge, 23rd Annual Writer's Digest Self-Published Book Awards."